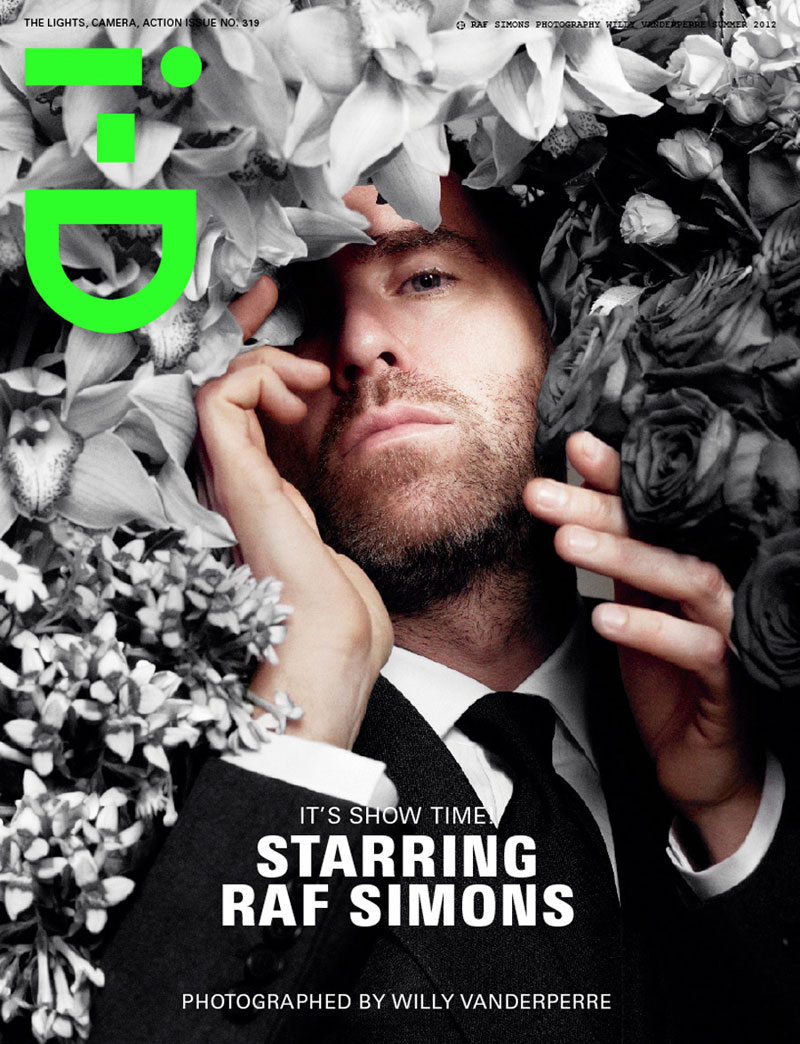 If you follow me on twitter, or even if you've followed this blog long enough, you know how much I love Raf Simons.
My love for Raf is unfathomable. I don't even know how deep it goes. Raf never fails to just amaze and electrify me, at his namesake label as well as with his tenure at Jil Sander. I can firmly say that I believe Raf Simons to be the best menswear designer in the field right now. His flawless execution coupled with his ability to materialize such intimate and seemingly inexpressible ideas with pin-point accuracy is no less than awe-inspiring.
From the music at his shows (he bounces from shoegaze-y remixes of bands like Depeche Mode and Nine Inch Nails to even playing Nicki Minaj at his Fall/Winter 2011 show.) to his modern and unparallelled way with fabrics, shapes and colors. He can design a perfect collection for both Ravers and Businessmen/women...simultaneously! My favorite thing about Raf though, is his dedication to every genre, nook, cranny and side pocket of Youth Culture. From the unruly, riotous youth of his Fall/Winter 2002 show ("
Woe Onto Those Who Spit On The Fear Generation...The Wind Will Blow It Back"
)
to
the murderous, sexually perverse college kids of his Fall/Winter show ("Virginia Creeper") and even the "Hippies" at his Spring/Summer 2004 show (
"May The Circle Be Unbroken"
), Raf knows how to effect and affect. He knows how to look at the world and point out exactly how it effects today's youth and bring it to life. Raf has strayed from that a bit over the years, much to the chagrin of my Raf-loving peers and I. He's become a bit more formal a bit less subversive (though never commercial or boring) in , but I don't blame him, everyone has to do what they have to do in the age of the "Recession" (capital "R" used for extra emphasis and propaganda pushing.)
The announcement of Raf's departure from Jil Sander seriously made me sad. He brought so much to the house when he took over as Creative direcor in 2005. He brought meaning to the brands trademark minimalism. He made color resonate with minimalism and his gritty, visceral Germanic extremism mesh perfectly with high fashion's "In Crowd". I'll miss seeing that at Jil Sander but I do believe he will absolutely SLAY at Dior (I'm practically dying to see his couture collection!). His last three collections at Jil, which he self-titled his Couture Trilogy, gives me faith in him.
Truth is, Raf will be good anywhere.